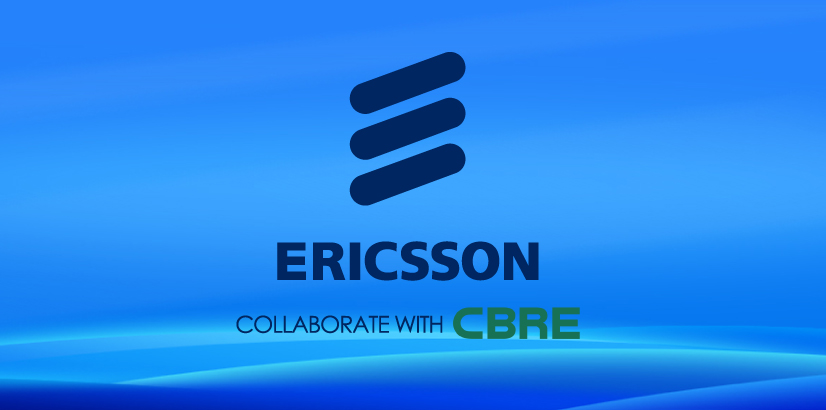 FMServices SELECTED BY ERICSSON & CBRE TO PROVIDE FACILITIES MANAGEMENT SERVICES FOR TUNISIA OFFICE
FMServices has been selected by Ericsson to provide facilities management services of Ericsson's Tunisia office.
A IFM contract to be overseen by CBRE. The initiative is aimed at establishing world class operating practices throughout Ericsson's real estate Tunisian portfolio through direct collaboration between FMServices and CBRE's facility management infrastructure.
Ericsson are globally renowned as a leader in their industry and widely acknowledged for their commitment to innovation. CBRE's engagement with Ericsson reflects this innovation and represents important step in the FMServices evolution.
FMServices were selected by Ericsson and CBRE following a structured market evaluation process conducted over the last six months.
About Ericsson
Telefonaktiebolaget LM Ericsson, doing business as Ericsson, is a Swedish multinational networking and telecommunications company headquartered in Stockholm. The company offers services, software and infrastructure in information and communications technology for telecommunications operators, traditional telecommunications and Internet Protocol (IP) networking equipment, mobile and fixed broadband, operations and business support services, cable television, IPTV, video systems, and an extensive services operation.
Ericsson had 35% market share in the 2G/3G/4G mobile network infrastructure market in 2012.
The company was founded in 1876 by Lars Magnus Ericsson; as of 2016 it is headquartered in Stockholm, Sweden. The company employs around 95,000 people and operates in around 180 countries. Ericsson holds over 49,000 granted patents as of September 2019, including many in wireless communications.
Website : www.ericsson.com
About CBRE Inc.
CB Richard Ellis Group, Inc., a Fortune 500 and S&P 500 company headquartered in Los Angeles, is the world's largest commercial real estate services firm. The Company has approximately 30,000 employees (excluding affiliates), and serves real estate owners, investors and occupiers through more than 300 offices (excluding affiliates) worldwide. 
CBRE offers strategic advice and execution for property sales and leasing; corporate services; property, facilities and project management; mortgage banking; appraisal and valuation; development services; investment management; and research and consulting. CB Richard Ellis has been named a BusinessWeek 50 "best in class" company three years in a row and a Fortune 100 fastest growing company two years in a row. 
Website : www.cbre.com